Fall is here! We've added some pumpkins and things around the shop if you're searching for any decor. It's the season of cozy blankets and smores and spooky things and we have lots of goodies to go around.
We've been reorganizing how we utilize our wholesale orders in our coolers and these carts are to thank for that. We've taken advantage of a lot more vertical space this way and can effectively hold more flowers than before.
However, we are currently overwhelmed with larger orders for the month of October and are temporarily asking for a 4 week lead time on orders. Thank you for your business and cooperation as we navigate an influx of orders!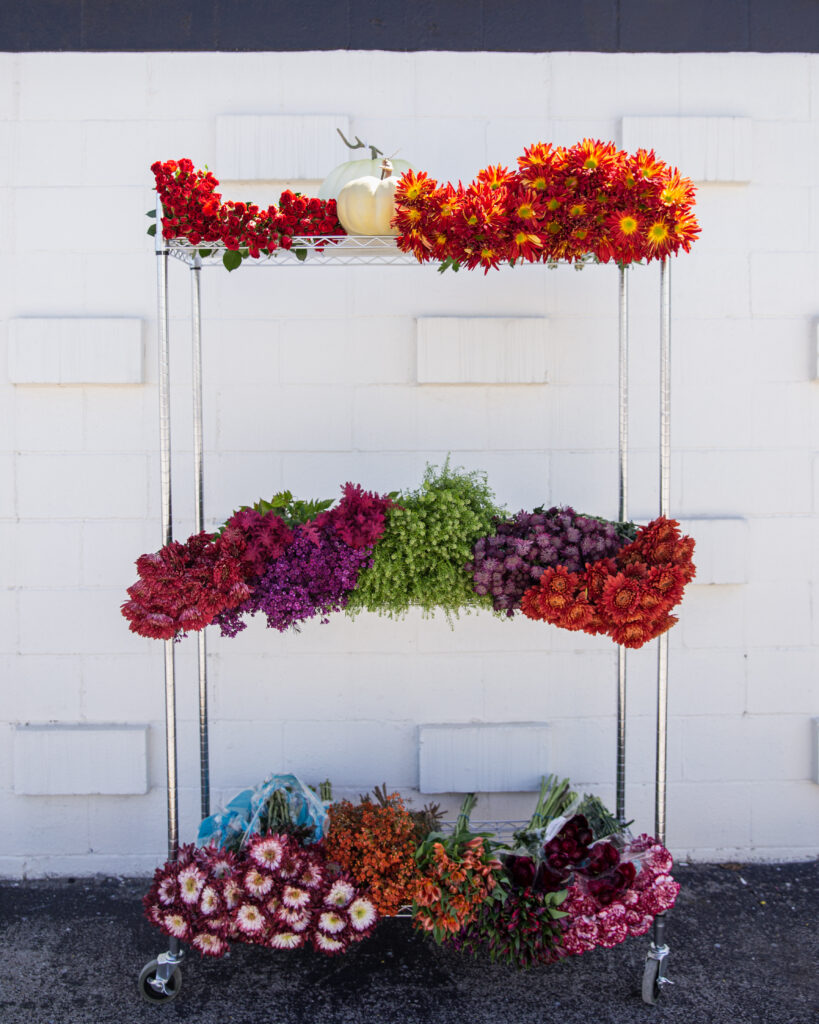 As you might already know, Christmas is a big season for us! We sell lots of ribbon and ornaments and Christmas decor, in addition to our market bunches and in-house arrangements. For this reason, we have already started preparing for the season and you might see trees being dressed and product being placed out for purchase. We'll have more information in November, but if you have any questions in the meantime, don't hesitate to reach out!
The Holidays are here!
– Lilly Reynolds, Visual Artist