As a customer, we understand you might have questions. We want to answer those and make it really simple for you to understand so that your time in Geny's is efficient, straight-forward, and joyful. We operate as a floral wholesaler, working with farms and distributors to process cut stems and provide them to the public. We work with individuals, florists, and floral designers in the local area. We have five separate flower coolers in our space and we use them in an organized way to keep things simple for you and for us. In the world of wholesale, flowers come in bunches. We receive our blooms in bundles by our growers and process them for you to take with you the same. Some floral businesses will offer individual cut stems to wrap up your own bundle and go, but this isn't typical for wholesale. On rare occasions, we'll have a singular cut stem here or there but 99.9% of the time we are all bunches! We have pricing tiers based on if you have an established business vs. hobby, with options for everybody to buy! We also sell floral supplies like tape, ribbon, floral foam, vases, and more.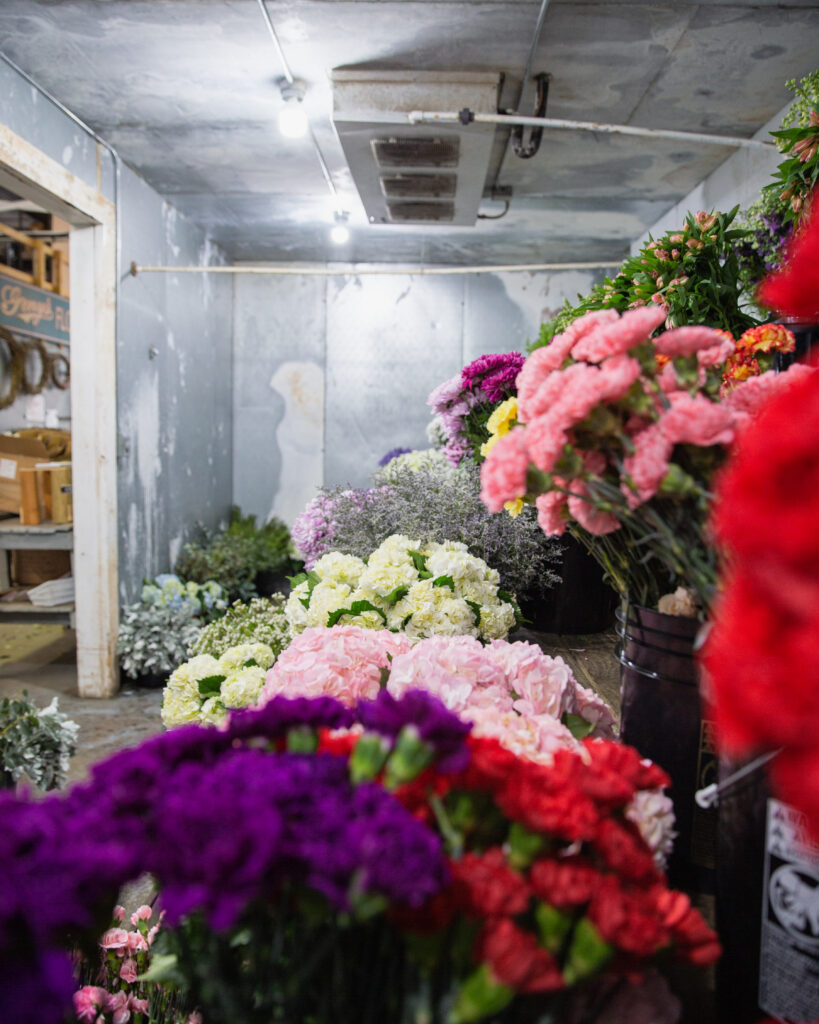 The first cooler you see when you walk in our side door, on your left, is Jim's cooler. Jim is our in-house designer for Geny's Flowers where we make semi-custom and custom arrangements for the local area. We deliver these, too! Geny's Flowers purchases their flowers from Geny's Wholesale, allowing us to make quick and beautiful arrangements on demand. The second cooler you see when you walk in our side door, straight ahead, is our "Customer Cooler". It's open to the public and displays the flowers we have available day in and day out as we carry along from one weekly delivery to the next. These flowers are first-come-first-serve and are also sold in bunches. We are happy to help you find your flowers, get them priced, and send you on your way with a handful of beautiful blooms. Our third, fourth, and fifth coolers are located towards the back, closer to our processing station and open table space. One of the remaining three coolers primarily houses our greens and roses, whereas the other two hold our bigger orders. When we place orders for specific flowers for our designer and florist customers, we keep those in the coolers toward the back and sort them per order. This helps us stay organized and ready for deliveries and walk-ins.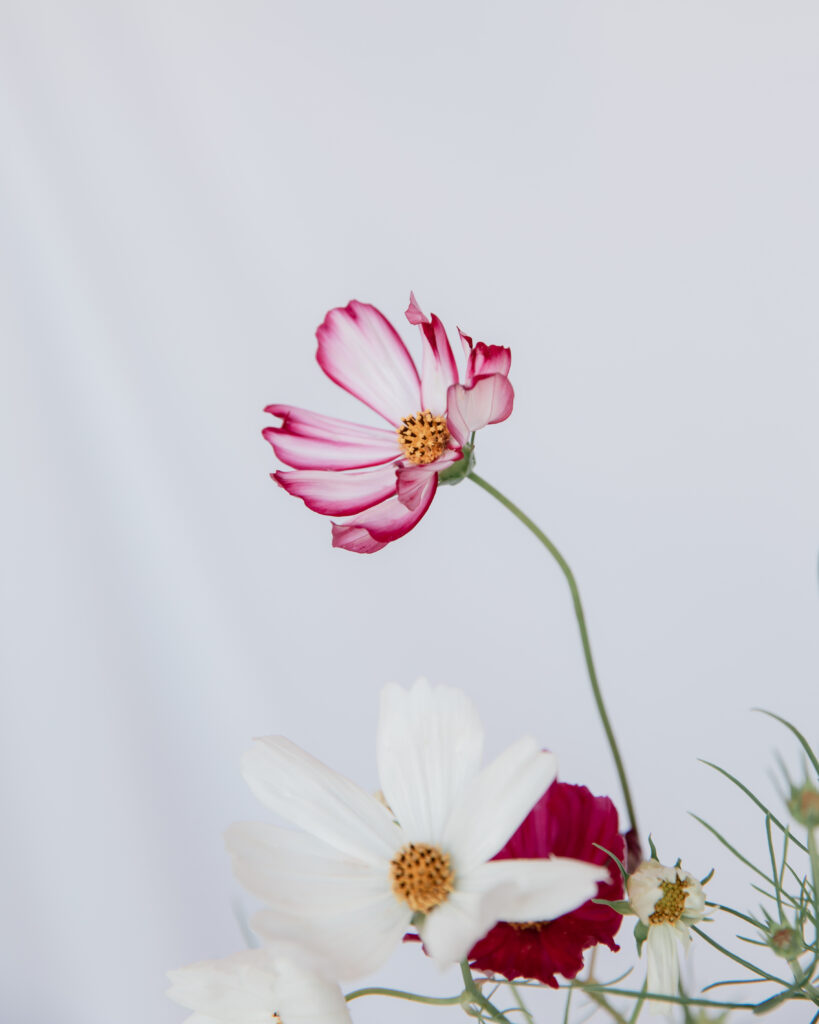 In the shop, we're launching a brand new 'Weekend Bloom Sale' where we will offer weekly, weekend sales on certain stems. Want peonies on a carnation budget? We've got you covered! We'll have small arrangements available for $15, $20, and $25, *select* single stems available for $1 a stem and/or you can pick-and-choose your own bouquet with assorted single stems from a specified area in the cooler. 
The sale will begin on Fridays at 1pm and run from 8am to 12pm on Saturdays. The flowers available will vary weekly and depend on supply and demand as flowers come in and out of our coolers. Grab some beautiful blooms this weekend!
We are in the midst of some remodeling so we apologize if things are a bit out of sorts, but bear with us, as we are optimizing the process and space for the best experience possible. We can't wait to show you our remodeled space in the months to come!
We appreciate you a BUNCH ♡
– Lilly Reynolds, Visual Artist